TRANSFORMING OUTDOOR SPACES
SPECIALISTS IN COLOURFUL AND INSPIRATIONAL UPHOLSTERY
PRETTY SHADY PARASOLS HAS GOT YOU COVERED
CORPORATE CLIENTS
We are proud to work with these super supporters
I've been procrastinating on getting cushions done for our outdoor furniture, as I didn't know where to go or even start. The team made it so easy and I'm absolutely thrilled with them!
Helen @themothershipdxb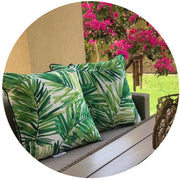 Thank you for delivering my cushions so quickly, I love them! The pop of colour just brightens up the space and gives it so much life.
Tanya
A friend recommended Pretty Shady Parasols and the outdoor cushions come in wonderful fabrics. I found the service to be super friendly and professional. Make sure to check them out.
David
I chose the blue crane print garden umbrella and I'm just so happy with how pretty it looks. It makes me smile. Now I'm spending so much more time in my garden.
Ainsley
My new garden umbrella has breathed fresh life into my outside space. I love the patterns and colours and love that I've got my hands on a product locally made in Dubai, created with passion and designed with a keen eye for the unusual.
James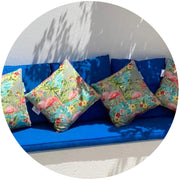 Thank you for today's delivery! They are Lovely, Lovely, Lovely!!
Rebecca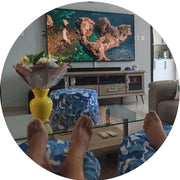 Thank you so much to the wonderful ladies at PSP. Our footstools are a much needed addition, super comfy and excellent quality.
Mandy, Sean & Chloe
The MOST beautiful, vibrant fabric and to top it off, excellent customer service. I ordered 8 cushions and within an hour I had a whatsapp saying delivery would be the next day. Delivery was prompt and for the time frame I had been advised. The cushions look pretty online but when you actually see them, they are even better. I believe not only in supporting small businesses but to try and shop as "local" as is possible in Dubai. 5 stars from me.
Marguerite
RIPPED PARASOLS SHADE?
Custom make your own Pretty Shady Parasol by chosing the style, size, fabric and piping.
CUSTOM MADE